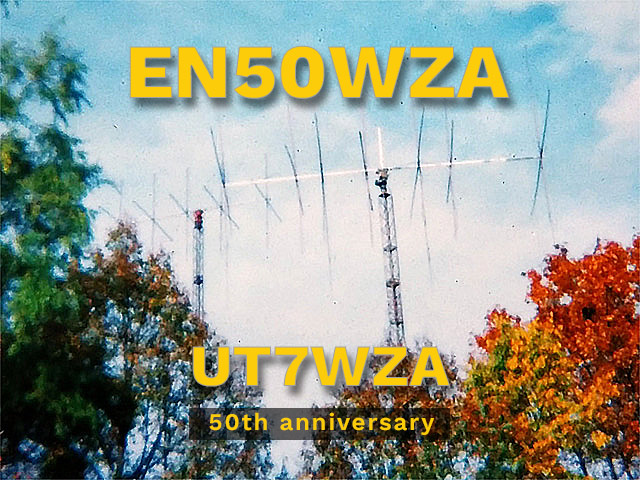 A Special event station EN50WZA
will be active during period of January 1-31, 2021 to commemorate the 50th anniversary of the founding of the UT7WZA club station. Activity will on CW, SSB and digital modes. QSL via UT7WZA either buro, direct and LOTW.

Our club station UT7WZA (ex UK5WBG (1971-1984), UB4WZA (1984-1994)) was founded on January 19, 1971.

UT7WZA club main trophies and awards: DXCC HR #1 (Mixed & Phone), DXCC HR (CW), 5B DXCC, 5B WAZ, 5B ITU Zones (Class 1), IOTA Plaque of Excellence, IOTA Plaque 1000 islands Trophy, EUROPA-300 Trophy, EU-DX-D-1000 (CW, SSB, Mix) and many others...